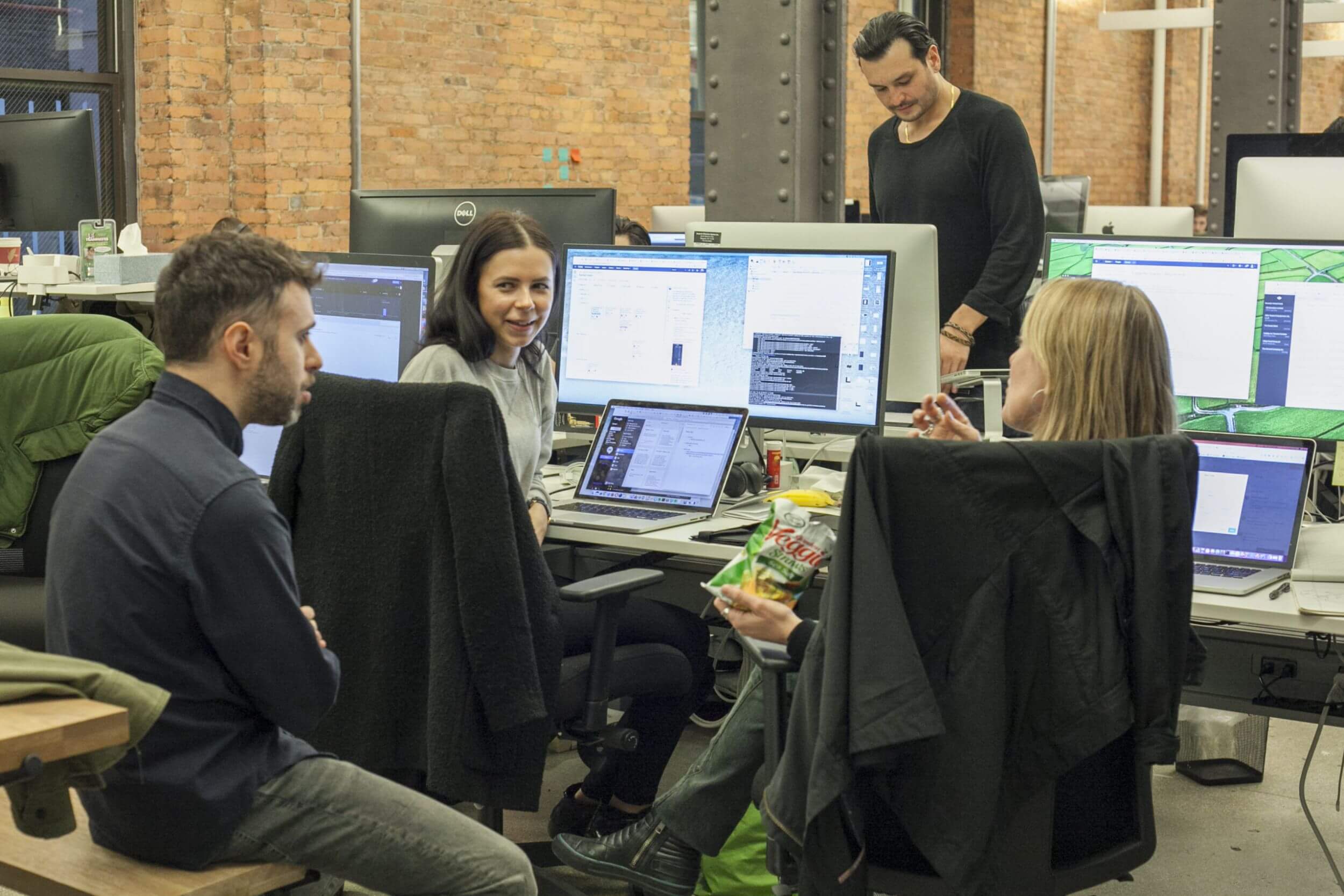 Join the team that's revolutionizing commercial real estate
Our vision for every team member to bring a full expression of themselves — including their unique experiences, thoughts, and backgrounds - to their work.
Appreciate the Difference
We thrive on unique perspectives and experiences. We use them to improve ourselves, our work, and our community.
Be Curious
Curiosity fuels our growth. We seek opportunities to teach as well as to learn.
Move as One
Collaboration is essential. We operate as one team with a shared mission.
Strive for Excellence
Through constant innovation and iteration, we get better every day.
Be Customer Obsessed
We're committed to making our customers smarter and faster. When they succeed, we succeed.
Take Ownership
We are bold in our actions and accountable for the results.
Benefits
Can we interest you in some perks?
Be taken care of
VTS offers competitive compensation, comprehensive health benefits (including dental and vision), flexible vacation time and a 401(k) plan.
Parental leave
16 weeks 100% paid parental leave to the primary caregiver and 6 weeks 100% paid parental leave to the secondary caregiver.
Wellness
Dedicated monthly wellness events to promote physical and mental well-being.
Executive coaching & mentorship
Extensive leadership coaching and mentorship is offered throughout the year. We are dedicated to the growth and development of our team.
Own a piece of something big
Be an owner of the company you're building with our equity packages.
Never stop learning
Benefit from a culture that promotes new learning. VTS regularly hosts informal education sessions and provides an allowance for external courses.
Diversity, Equity & Inclusion
Our differentiator is people, and our focus is on values
We're the #1 SaaS solution for Commercial Real Estate and the fastest-growing PropTech company in the history of CRE, none of this is possible without the people that make up VTS.
Employee Resource Groups @ VTS
Allyship
A group of VTSers focused on creating positive, meaningful change, dismantling systems of inequality and injustice, and amplifying the voices of marginalized communities.
Amplify
Amplify represents, celebrates, and uplifts underrepresented communities, including Black, Latinx, Asian, Indigenous, and People of Color.
Jews at VTS
A shared space where Jews at VTS can come together to celebrate significant holidays, learn about the culture, and share meaningful experiences.
Muslims at VTS
This group advocates for Muslims at VTS. Muslim friendly representation at company events, prayer spaces in offices as well as social events and community and mentorship.
New Manager
A group that brings together individuals who have recently transitioned from IC to Manager level, designed to share best practices and strategies for developing a team.
Parent
A forum, outlet, and/or resource for parents and guardians at VTS. The group comes together to outline topics and issues to address in the group.
Queer the Space
Queer the Space is made up of members of the LGBTQIA+ community and allies who come together to connect and raise issues, ideas, and initiatives to bring to the VTS workplace.
Our partners in diversity
Join Our Team
Interested in joining the VTS team?
Frequently Asked Questions
What's the best way to stay updated on job opportunities at VTS?
What should I expect during the VTS recruitment process?
Once you've submitted your application, the process starts with a member of the recruiting team reaching out to schedule an initial call. During this call, you will learn what it's like to work for one of the fastest-growing PropTech companies in the history of commercial real estate and share more about your background and experience.
Throughout the recruitment process, you'll go through a series of calls and onsite interviews. Your recruiter or the recruiting coordinator will walk you through the rest of the interview process and what to expect.
How can I prepare? How much time will the interview take?
Check out our most recent news here! We also have various channels such as LinkedIn, Facebook, Instagram, Twitter, BuiltIn NYC, and our careers page that can give you an insider's look at VTS.
Typically, our onsite interviews last anywhere from 2-6 hours, with phone interviews lasting 30 minutes to 1 hour.
How can I track the status of my candidacy? How soon will I know if a hiring decision has been made?
Your recruiter or the recruiting coordinator will be in touch with you throughout the interview process to keep you updated on the status of your candidacy and the estimated timeline for making a decision.
What's the best way to contact a recruiter at VTS?
Apply via our careers website and follow VTS on LinkedIn to keep up with our most up to date news. Once you are in the process with us, we will keep in contact via email.
If I am interested in applying to VTS but do not see a job that fits my background, what can I do?
If you do not see the right position for you on our careers page you can apply to the "VTS Talent Network" posting found here!