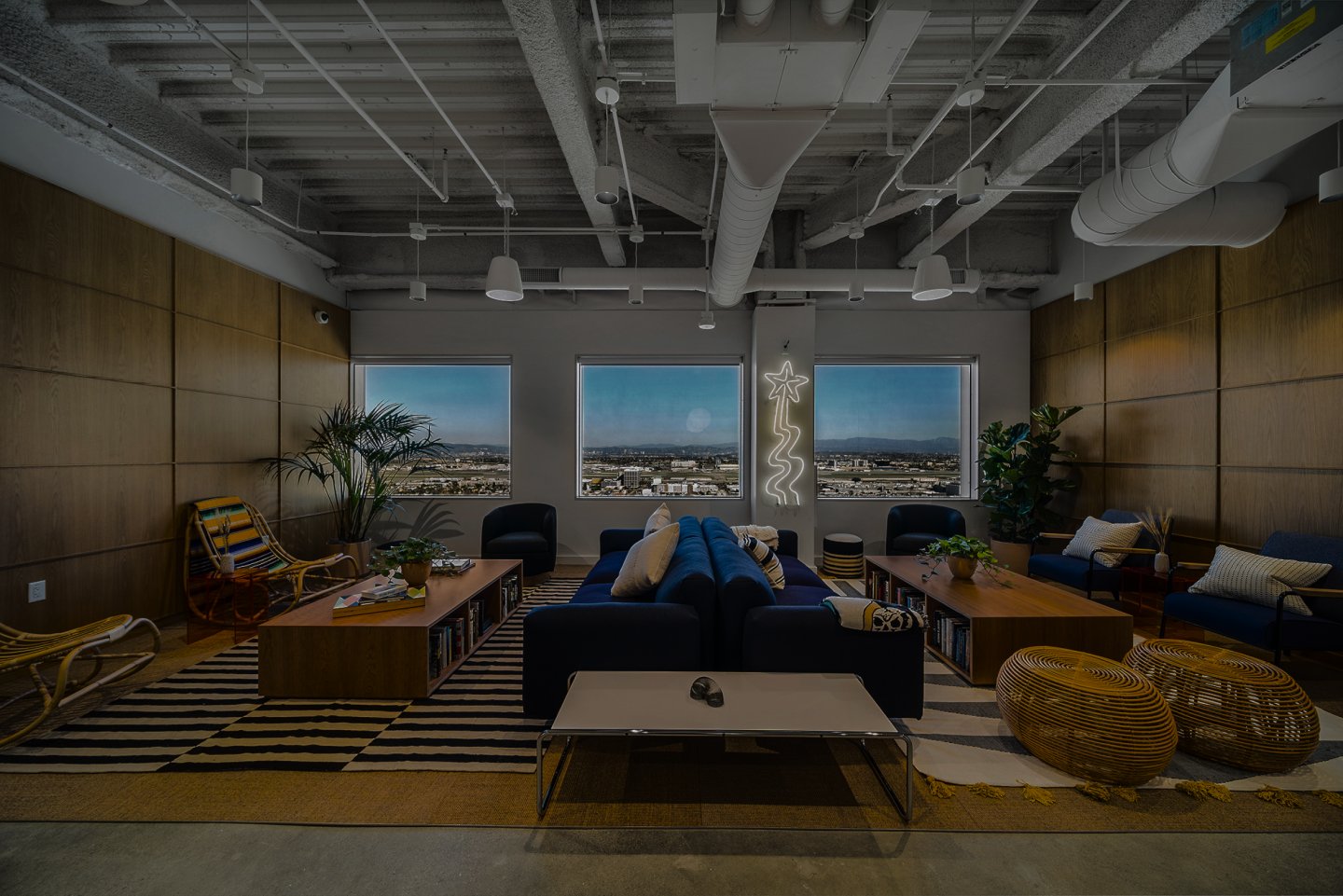 Attain Higher Quality Tenants with VTS Market—the #1 CRE Marketing Platform
Showcase your listings online and make them searchable with the leading integrated digital marketing platform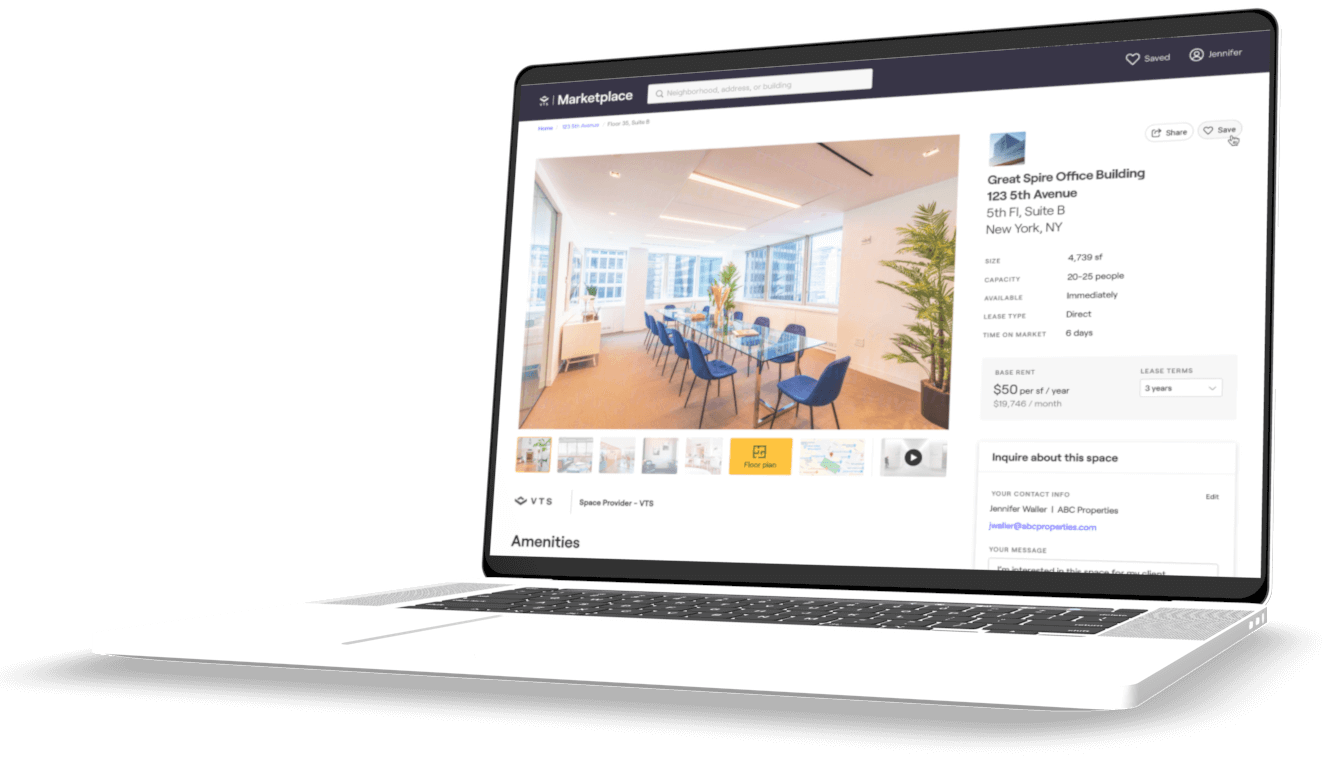 OVERVIEW
Modern marketing for a digital world.
Drive virtual tours with video & photo content filmed by VTS
Make your listings searchable by tenant reps in VTS Marketplace
Share to your marketing channels directly from the VTS Platform
Understand marketing ROI with real-time engagement metrics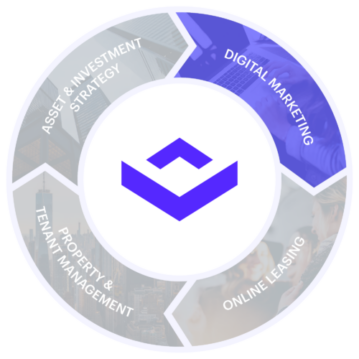 VTS Market is the digital marketing solution for today's world
VTS Market is the only fully-integrated marketing solution in commercial real estate. It plugs seamlessly into VTS Lease and VTS Data so your leasing team can make immediate updates to how you position your spaces based on shifting tenant requirements. With marketing analytics and insights, you can track and measure how tenant reps engage with your spaces and make optimizations in real time.
BENEFITS
Meet your customers where they are today: online
Showcase your spaces with premium content
VTS creates beautiful listing pages equipped with virtual tours, photos, floor plans, and more.
Significantly reduce potential downtime
Prepare your online listings ahead of when they become available to reduce downtime.
Convert virtual tours to in-person visits
Use analytics to see how your listings perform and make updates that result in on-site tours.
"Our clients expect a modern experience that helps keep our process moving in this new digital world. VTS Market is that platform."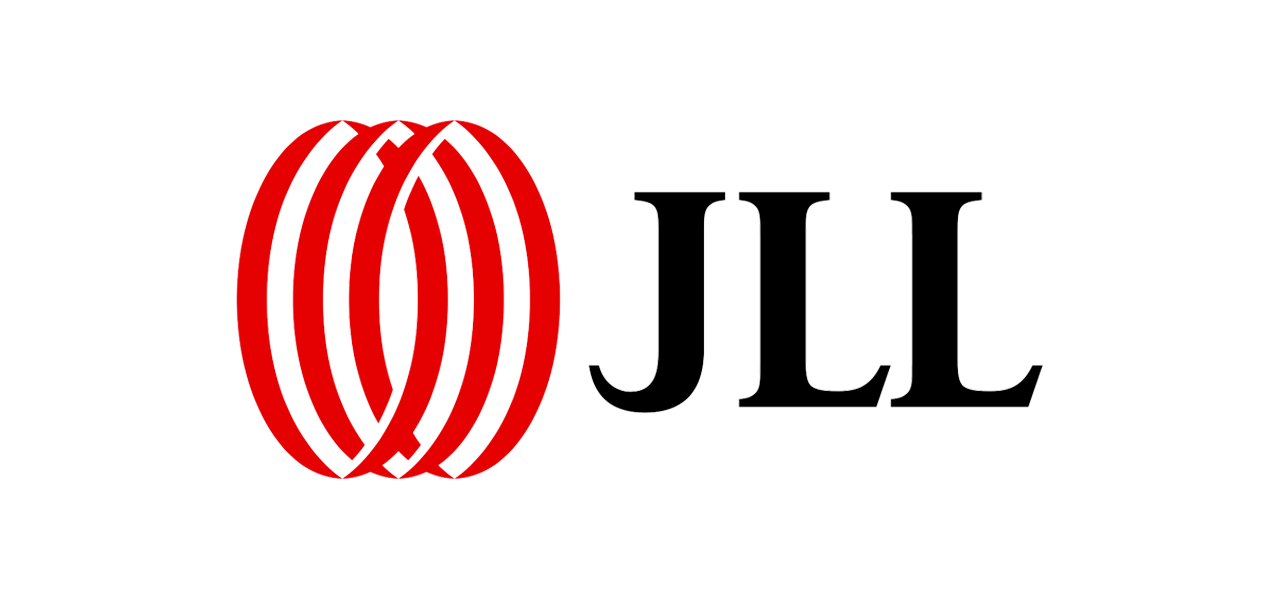 From Offline to Online: The New Virtual Touring & Leasing Landscape
FEATURES
How VTS Market works
Drive in-person tours with premium digital content
Elevate your listings with photos, videos, and other high-quality digital content created for you by VTS




Add 3-D walkthroughs, test fits, and amenities to showcase your space




Offer video tours for an accurate and comprehensive virtual experience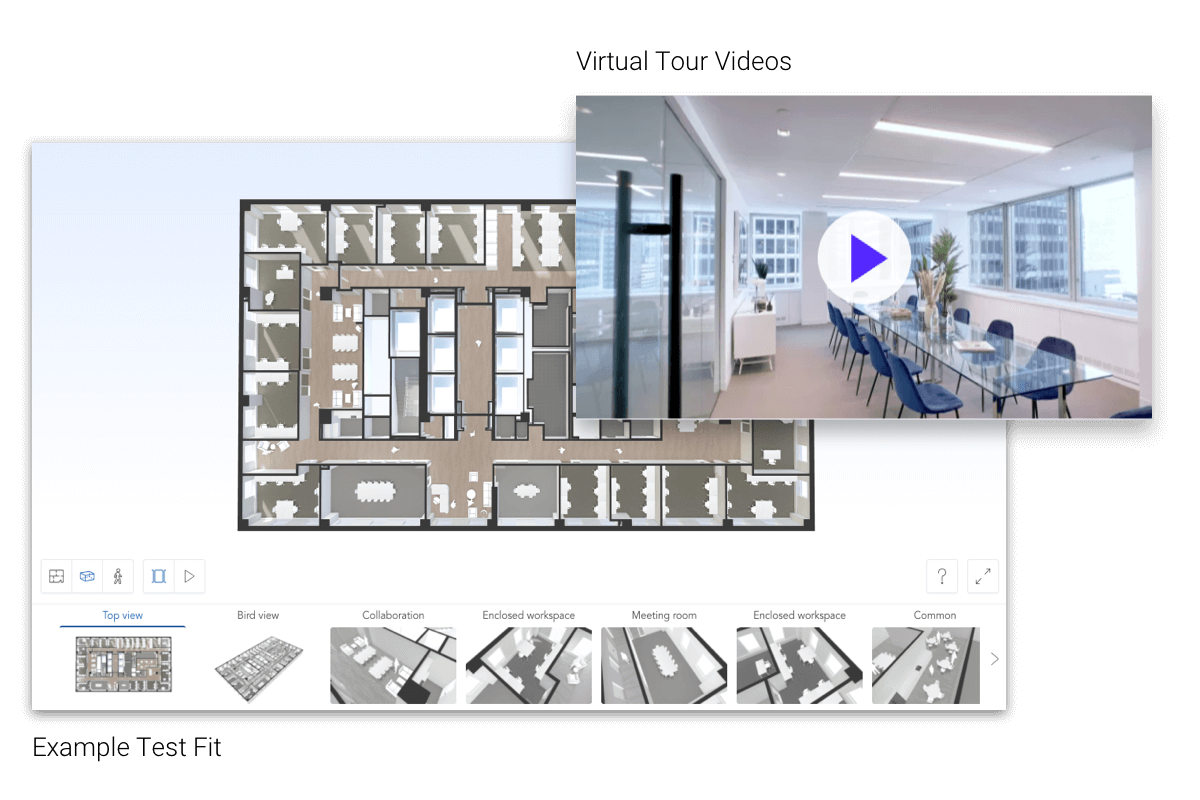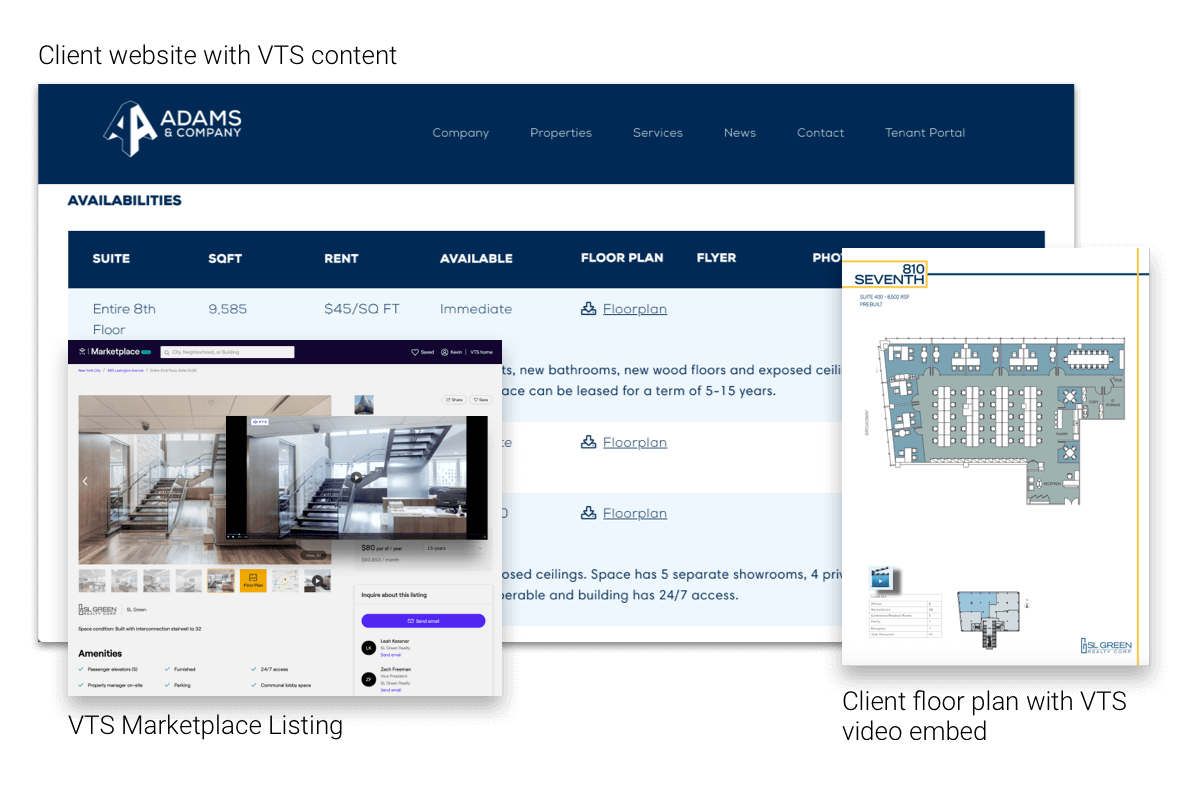 Promote your listings through all marketing channels
Be highly visible to tenant reps where they're looking – your site, VTS Marketplace, their inboxes, and more
Integrate the marketing channels you're using today, including your corporate website
Scale marketing campaigns across email, text, direct mail, retargeting, and other channels
Showcase your listings on VTS Marketplace, the only digital listings site built for tenant reps, by tenant reps
List your space on the marketplace tenant reps trust
Reach more tenant reps with VTS Marketplace
Reinforce your listings with 250+ data points captured and verified by VTS
Get your spaces in front of the right tenant reps with our advanced search algorithm
Spend time only on high-quality, validated leads; no more weeding through inbounds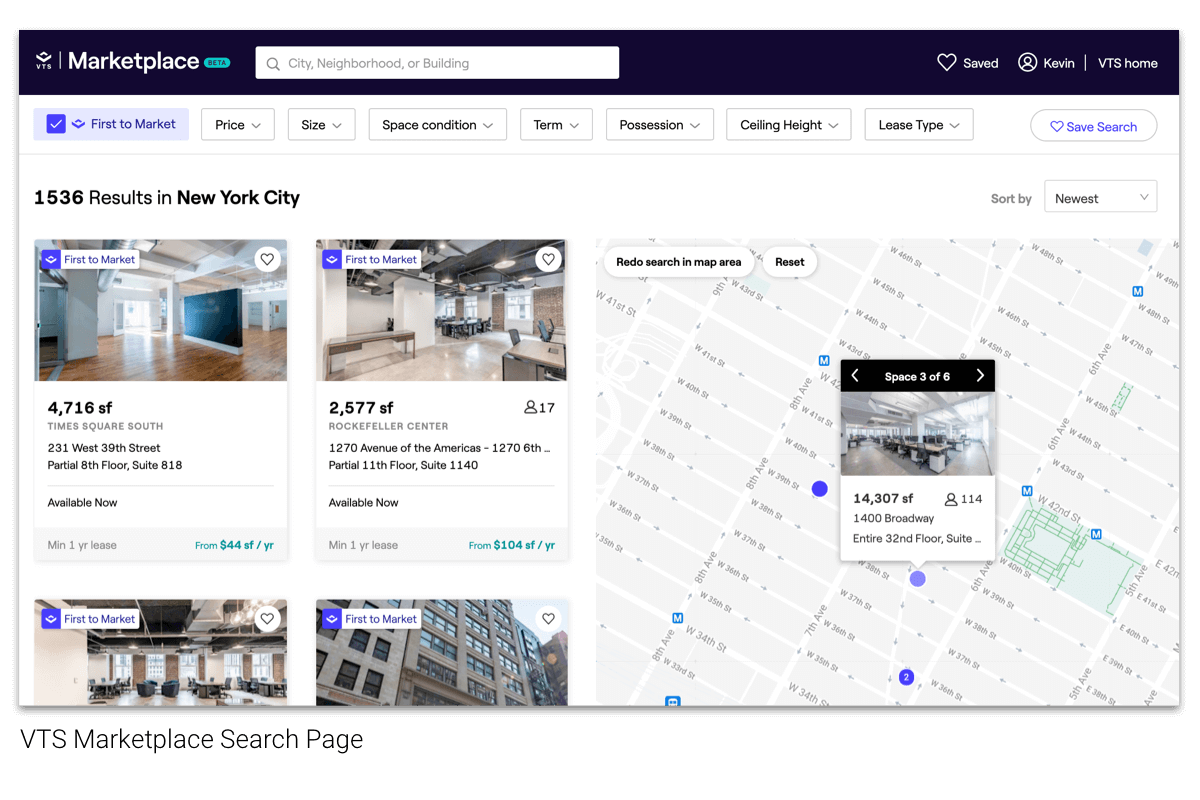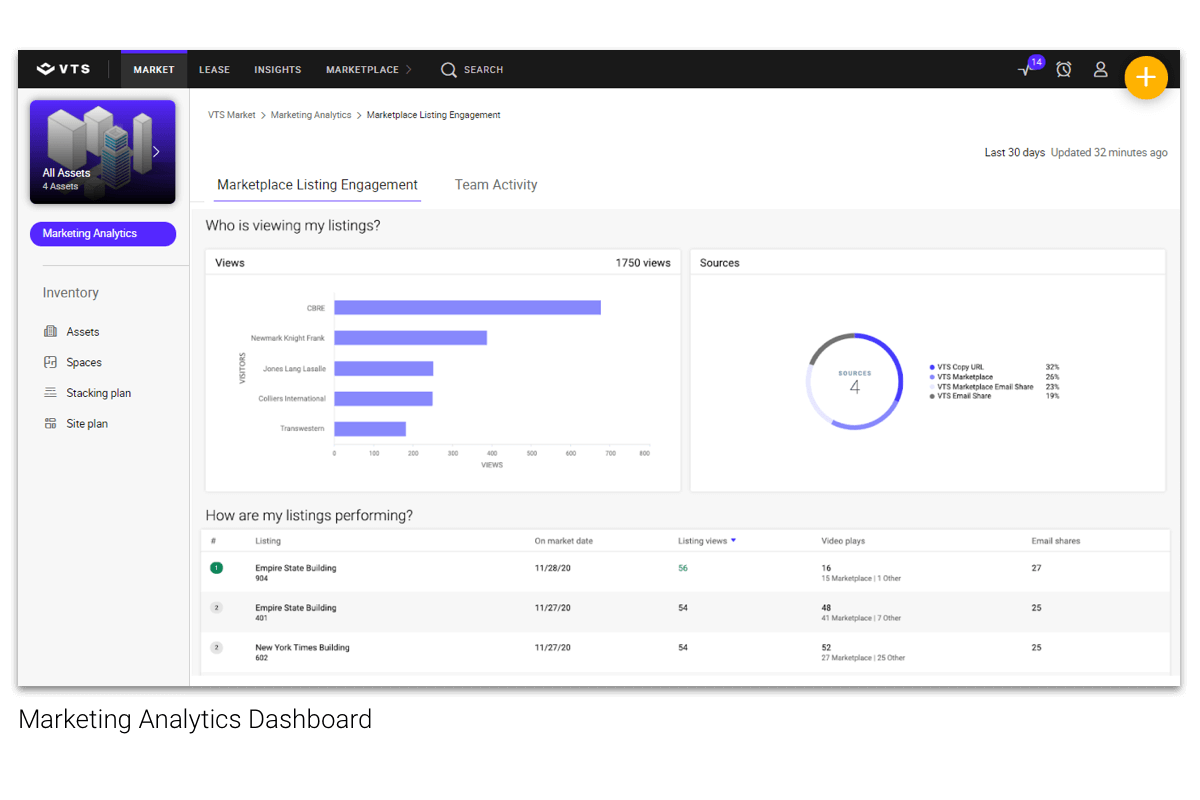 Measure the impact of your marketing dollars
Confidently invest in your highest-performing marketing channels




Integrate VTS Market into your current systems for tracking, measuring, and optimizing marketing




Understand how tenant reps are engaging with your online listings




Make real-time adjustments to positioning based on active tenant demand
Discover what the VTS platform can do for you
VTS is your true partner in proptech