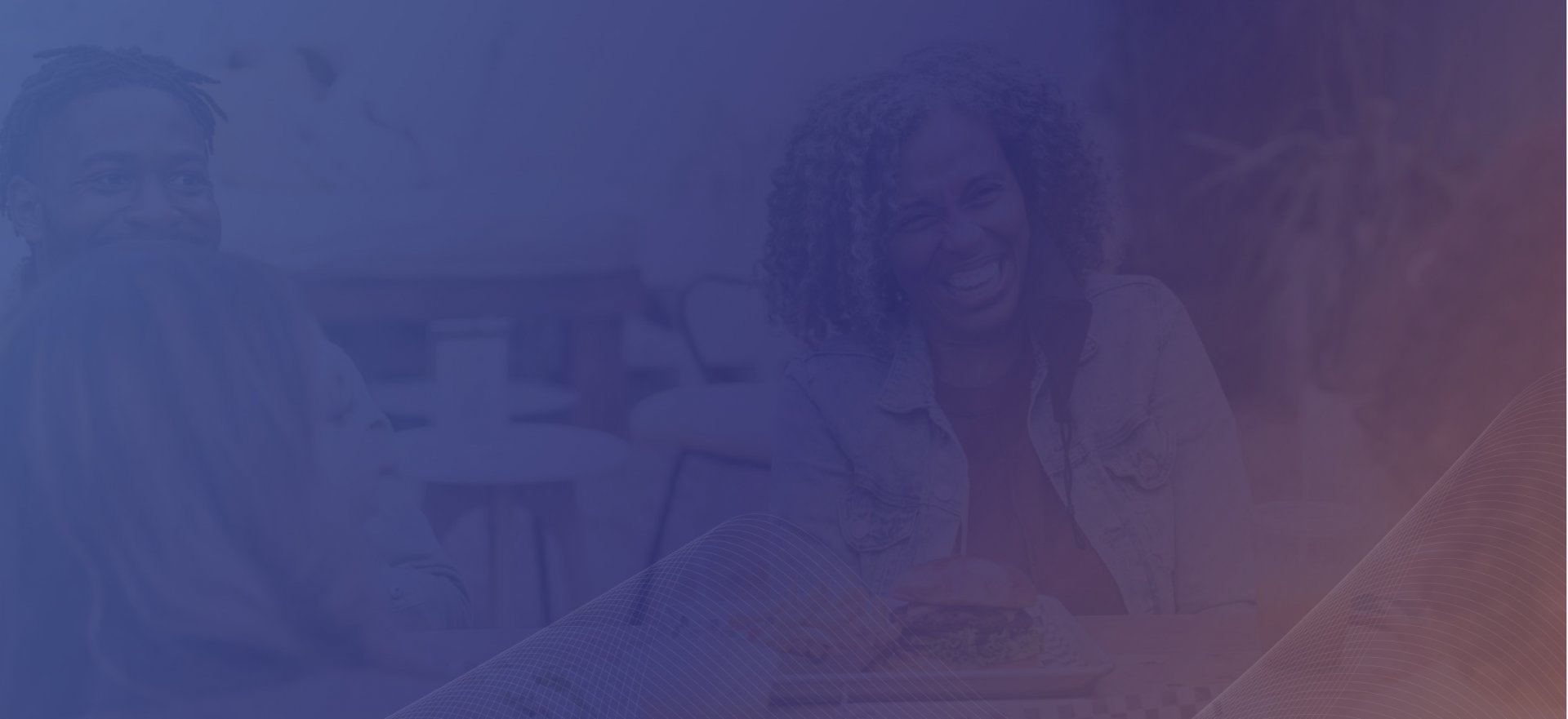 Bring all of your deals, leases, & tenants online.
Get 360-degree insights into all portfolio activity, and give your leasing team secure access to critical information from anywhere.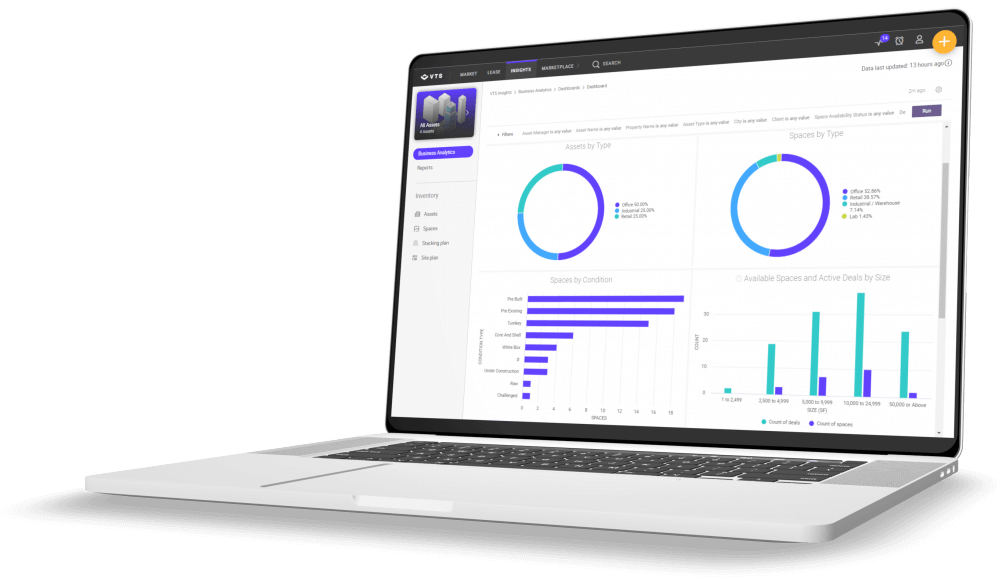 OVERVIEW
One command center for all of your leasing activities
Access critical deal and tenant information from anywhere
Improve your leasing team's productivity and accuracy
Get proactive alerts on portfolio risk and opportunities
View real-time insights for your entire pipeline and portfolio
VTS Lease brings your leasing and asset management from offline to online
VTS Lease is the source of truth for the CRE industry, powering over $200B in leasing transactions per year. With VTS Lease, you'll have complete visibility into your leases and deals across your entire portfolio. When coupled with VTS Market and VTS Data, you'll ensure that you're getting your availabilities to market quicker and that you have up-to-date visibility into your performance against competitors.
BENEFITS
Less manual tracking. More deals closed.
Mitigate risk & stay on top of portfolio activity
Bulletproof your business strategy with insights and risk alerts sent straight to your inbox
Move deals through your pipeline faster
Never miss an opportunity from the second a prospect enters your pipeline
Maximize revenue from high-value tenants
Contextualize complex tenant relationships so you can strengthen and retain them
"Since utilizing VTS, our net effective rents, on average have gone up more than 10%."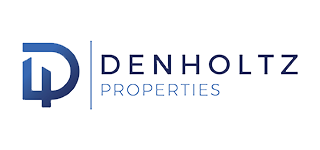 Free Infographic: A Day in the Life of a Leasing Manager
FEATURES
See how VTS Lease can help you
Access one view of your portfolio from anywhere
Centralize all of your assets, leases, deals, and tenants securely online
Get proactive alerts about risks and opportunities in your portfolio
Stay ahead of upcoming expirations with clear visualizations and dashboards
Track requirements, tours, and activities for new deals and renewals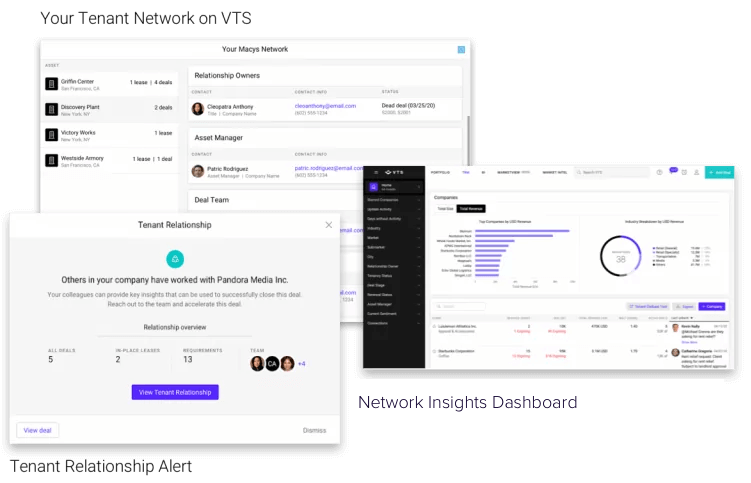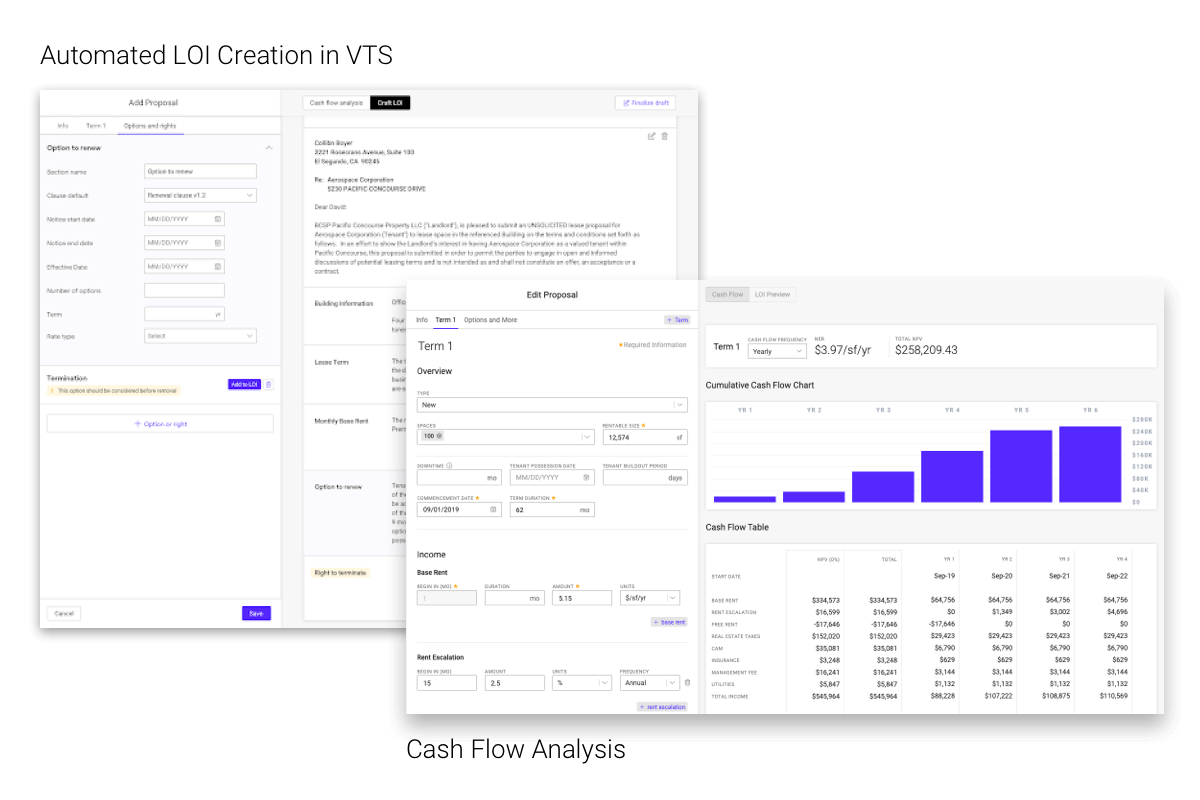 Follow negotiations as they're happening
Your brokers can automatically calculate

 complex deal financials in VTS & see a real time cash flow analysis

You see back and forth

proposals entered by brokers to keep track of negotiations

Your brokers speed through the LOI process by generating LOIs with one click from VTS
Approve deals on the go
Keep deals on track to close with real-time notifications
View financials, review terms, and approve deals from your phone
Keep deals moving when you're out of pocket by setting a secondary approver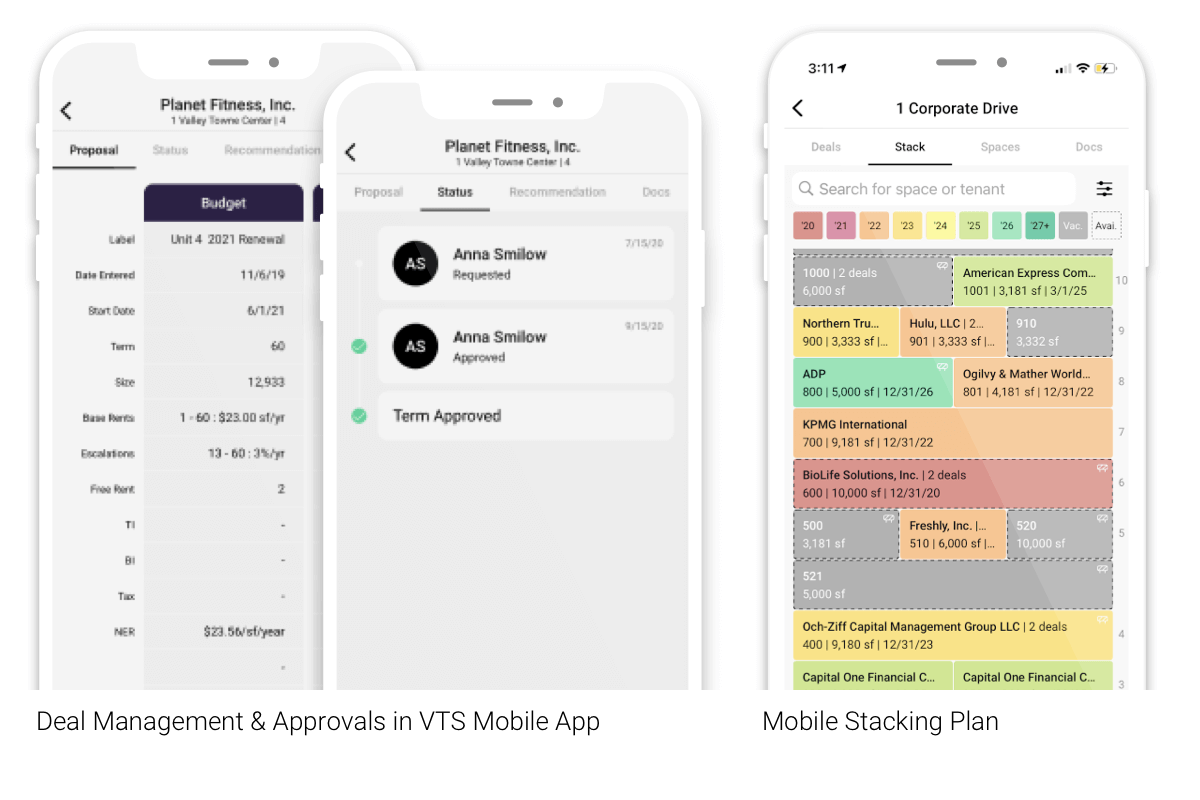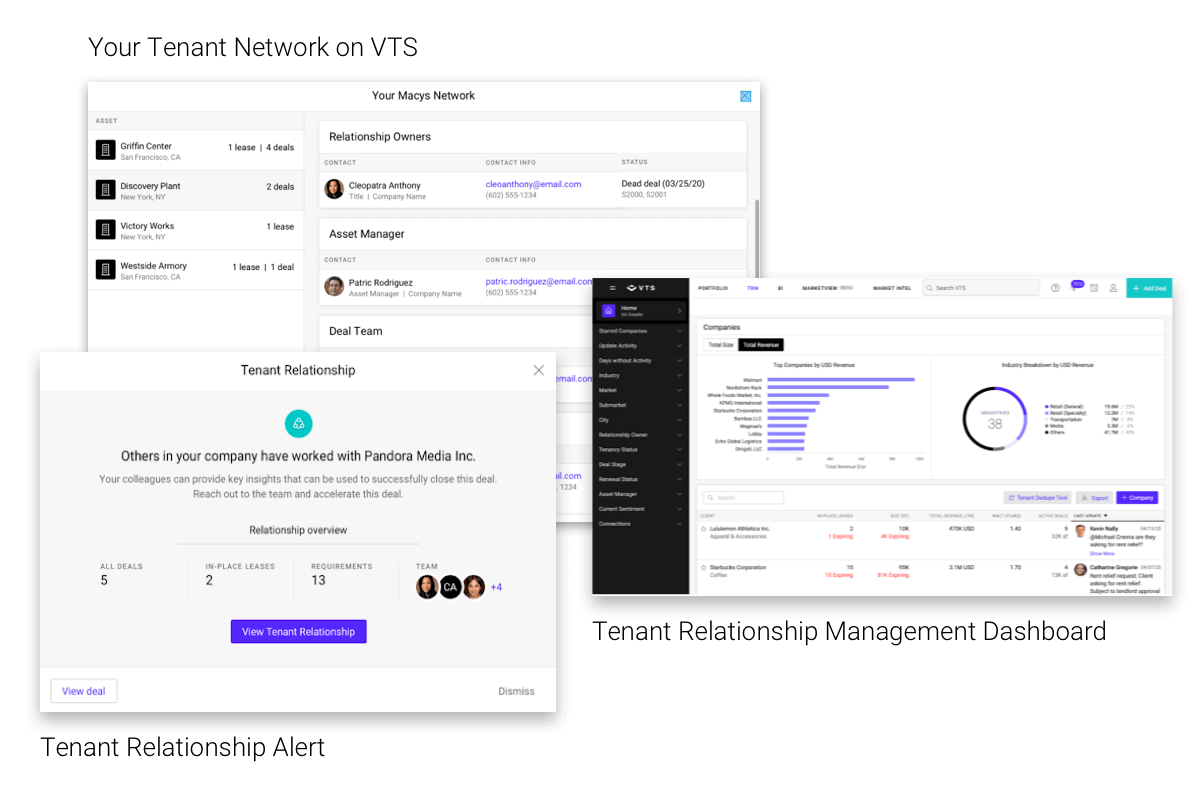 Increase tenant retention and leverage relationships
Unpack your complex network of tenants and leverage relationships to close new deals
Get central visibility into tenant updates from your teams and partners
Identify risky tenants across your portfolio and proactively take measures to improve customer satisfaction
Close out renewals faster by using stored lease and tenancy information
Discover what the VTS platform can do for you
I can get a pulse of what's happening across our portfolio in a single view
"Before using VTS, our deal and tenant data existed across many different places and formats, without a clear overview of our operations, and no central view of leasing activity. Now, I can get a pulse of what's happening across our portfolio in a single view. As the industry continues to demand digital solutions, we're excited to deepen our partnership with VTS, and this latest investment is indicative of that."
Jonathan Bennett, President
AmTrust Realty
Whatever your role, VTS is for you