The world's top landlords list their spaces on VTS Marketplace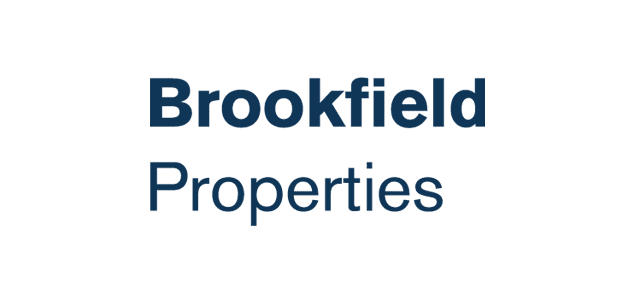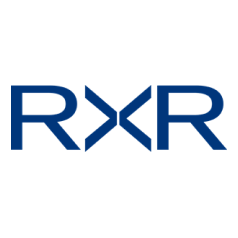 Check out some featured VTS Marketplace listings
of respondents prefer to take a virtual tour of a space to narrow down their search before touring in person.
VTS Marketplace solves your biggest concerns right now
Currently 80% of tenants want to virtually experience a building before narrowing their short list to see in person. In today's environment, VTS Marketplace is the only platform to allow your tenants to do just that for every building you share with them. You'll have access to the most accurate data and the best content available to modernize the entire experience for your clients.
With every piece of information coming straight from the system that owners use to manage their space, deals, and tenants, you'll have access to the most accurate data in the market. That means less time fact checking and more time servicing your clients.
Explore Marketplace
Canvass more effectively.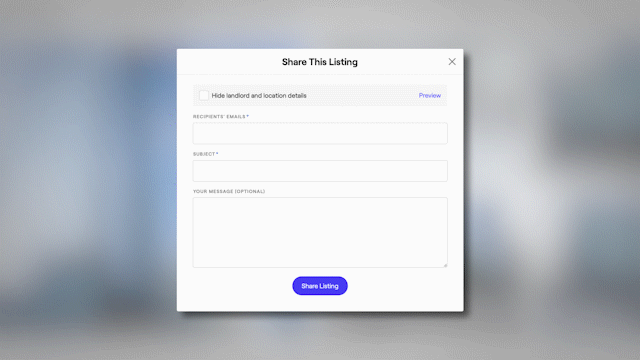 Building the most modern listing platform on top of the industry's most powerful software has its benefits. VTS Marketplace provides tenant reps with a cutting edge suite of tools to both better service existing customers and prospect and find new ones. From securely sharing listings with content you control to narrowing down a survey digitally, prospective tenants will love your digital and modern approach.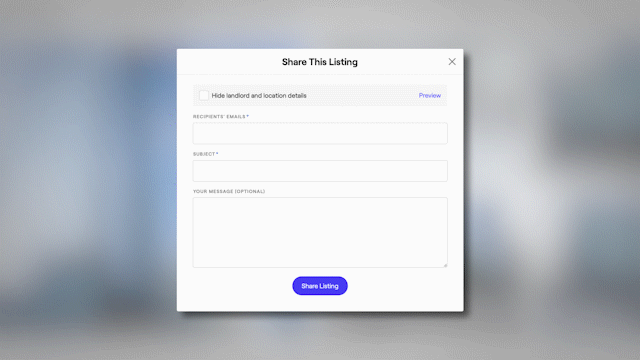 The most engaging virtual tours in the industry.
The VTS team personally creates every video, photograph, and virtual test fit to ensure the content is the best in the market and to ensure you and your client have the best experience possible.
Don't just tour what's there, experience what "could be there" with VTS Marketplace's large quiver of virtual test fits and renderings.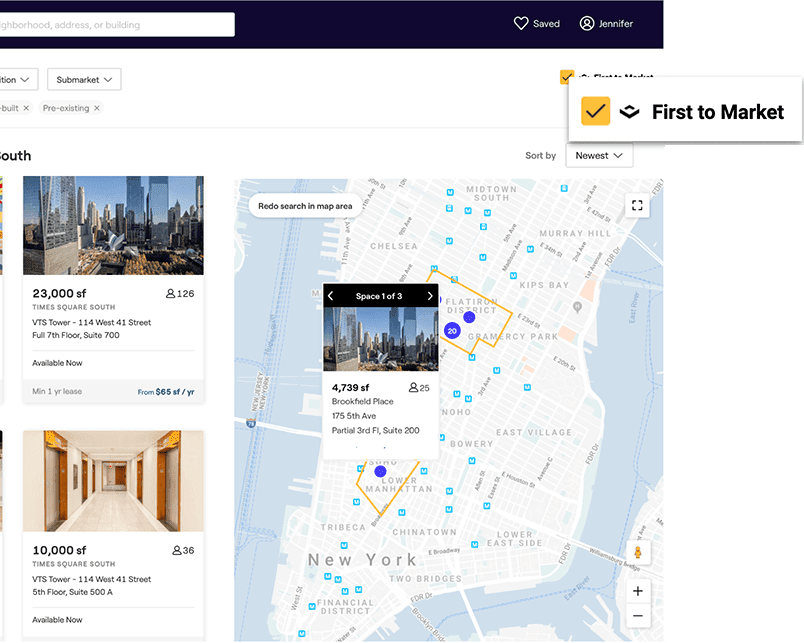 Verified listings you can trust.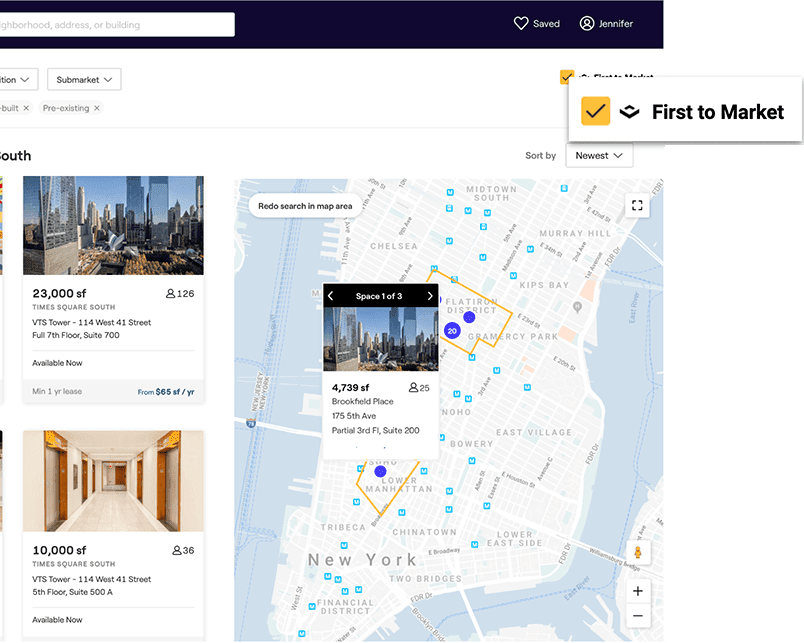 VTS Marketplace is powered by the VTS Leasing Platform - the industry's system of record for managing space, leases, and deals.

VTS Marketplace partners with premier landlords to ensure all spaces that are listed are available and have the most accurate information.

No more wasting your time with spaces that aren't truly available or don't have accurate pictures, videos, or a reliable floor plan.

Not only will space availability and data be accurate, but we'll know about upcoming space before it even hits the market and give you access to first to market listings.
Don't struggle with subleasing space.
With VTS Marketplace, tenant reps can drive visibility to their subleases with the same powerful platform the top landlords use to market their most valuable assets.
Want to list your sublease space? Email subleases@vts.com for more information.
Hear why the top tenant reps in the world trust VTS Marketplace.
CBRE
Stephen Siegel
Chairman, Global Brokerage
Hear from Stephen Seigel how VTS provides the accurate data that they need to drive business.
JLL
Peter Riguardi
President, NY Tri-State Region
VTS arms JLL with accurate, real-time data, enabling brokers to focus on where they can add the most value for their clients.
CBRE
Robert Alexander
Chairman of NY Tri-State Region
Hear how VTS has enhanced collaboration between the Agency and Tenant Rep sides of CBRE's business.
Create a free account to get access to the most up-to-date listings in the industry.
VTS Marketplace is currently available to select tenant rep brokers in NYC, Boston & DC.
Don't have a VTS account, but you are a tenant rep in NYC, Boston or DC?
Sign Up
Not in NYC, Boston or DC? Get notified when your city is available.
Join Waitlist
Once we verify you are a tenant rep in NYC or Boston, we'll grant you access.
Thank you for your interest.
Someone on our team will reach out to you soon.
VTS Marketplace is live across multiple cities!
Interested in a city other than NYC? Check out office spaces in one of our other markets.