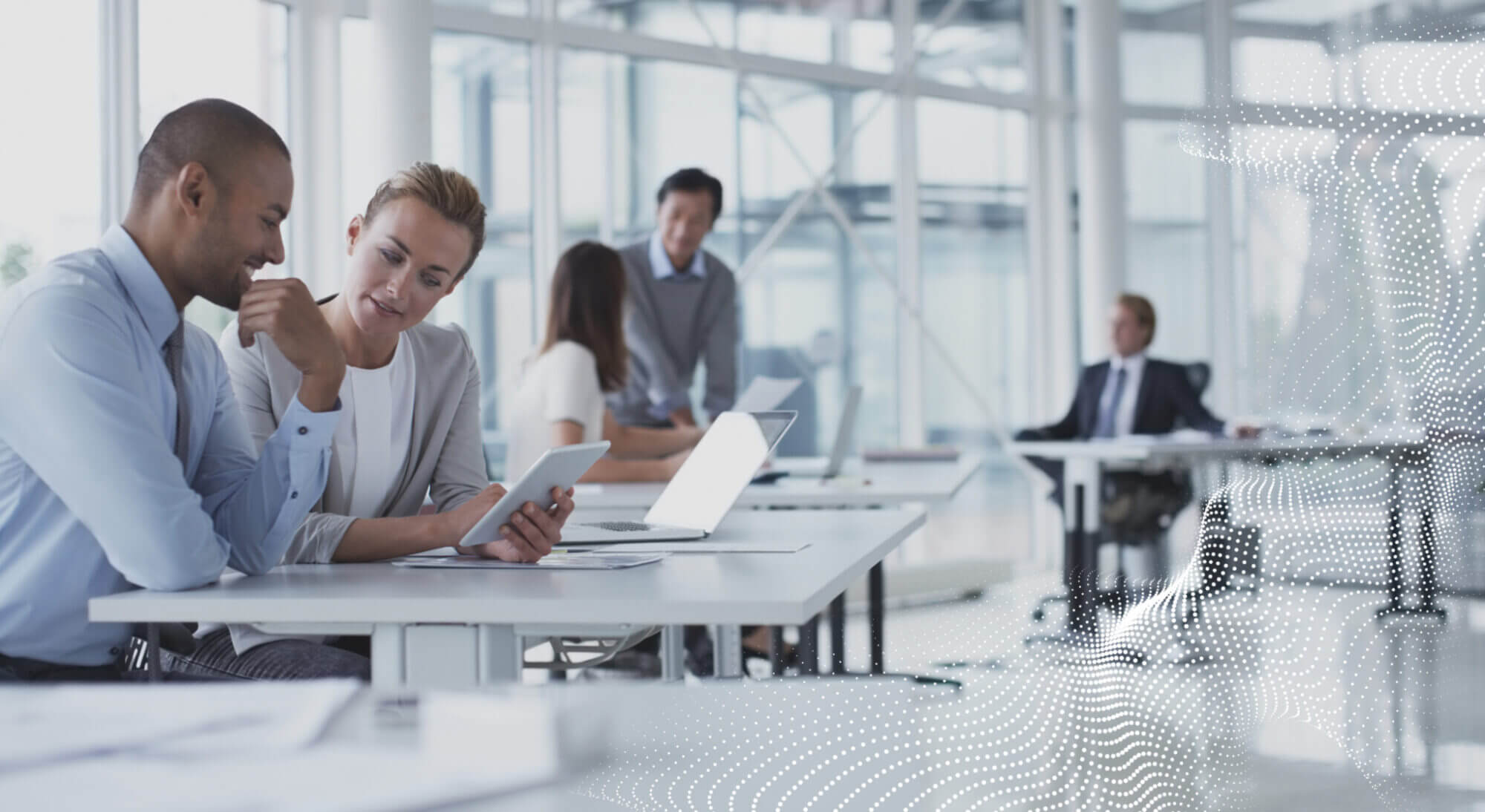 Attract and Retain Higher Quality Tenants
Tenant expectations are higher than ever before. Provide a seamless and smart experience throughout your building—from leasing to operations and engagement.
OVERVIEW
VTS Rise creates a positive tenant experience—increases the quality of tenants in your building and enhances your entire operational workflow. It's that powerful.
Create deeper relationships with you and your tenants, creating ways to interact with occupants.
Understand how tenants interact with your space and which amenities they value most.
Make capital improvements to optimize the experience you deliver and keep tenants renewing.
VTS Rise integrates with 30+ CRE leading platforms to ensure your tools work hard together.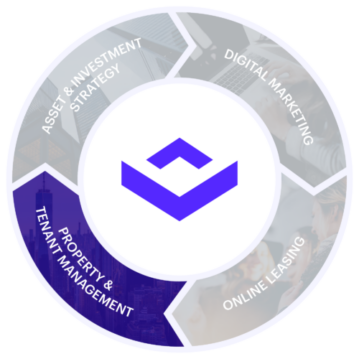 Quality Tenants want the ultimate experience.
VTS Rise is the most complete tenant experience solution that enables asset and property managers to power their portfolio-wide operations and provide a premium experience to tenants, building operators, and visitors. When you integrate VTS Rise with the rest of the VTS platform, you'll ensure that prospective and existing tenants have the best experience from touring to occupancy and that you always have real-time visibility into how your portfolio is performing against competitors.


VTS RISE THE ULTIMATE BUILDING SOLUTION
Our Platform Provides:
Convenient & Secure Access to Your Building
Let tenants badge into the building using a verified mobile credential

Save visitors time at the front desk with automated mobile visitor passes

Let tenants book amenities anytime, anywhere and easily gain access to common area's

Alert and securely grant tenants anytime access to their packages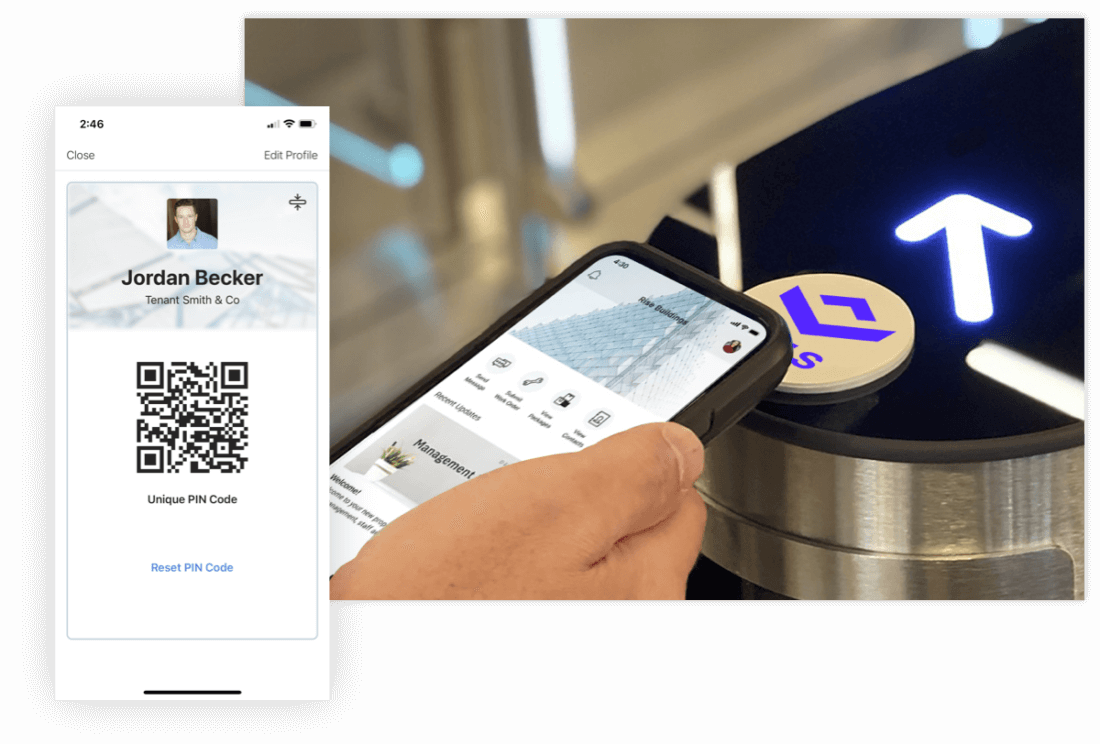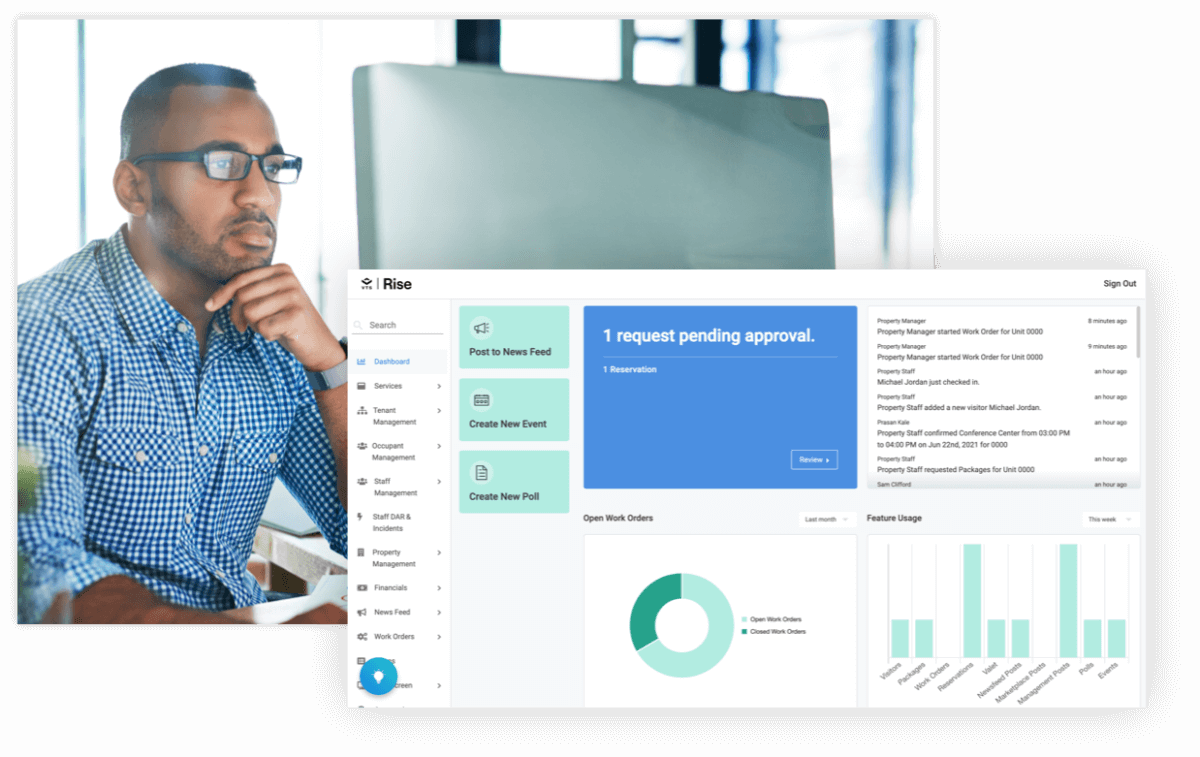 Creates a Deeper Relationship with You and Your Tenants
Provide

tenants

and staff with a portal to

submit

and manage

service requests

Give property managers a platform to broadcast messages and interact with

occupants

Get real-time feedback directly from tenants with mobile surveys
Building a sense of community in the building
Promote building events and let occupants RSVP from their phone

Give tenants amenities wherever they are with perks and exclusive deals

With a virtual marketplace just for your building, occupants can advertise and coordinate items for sale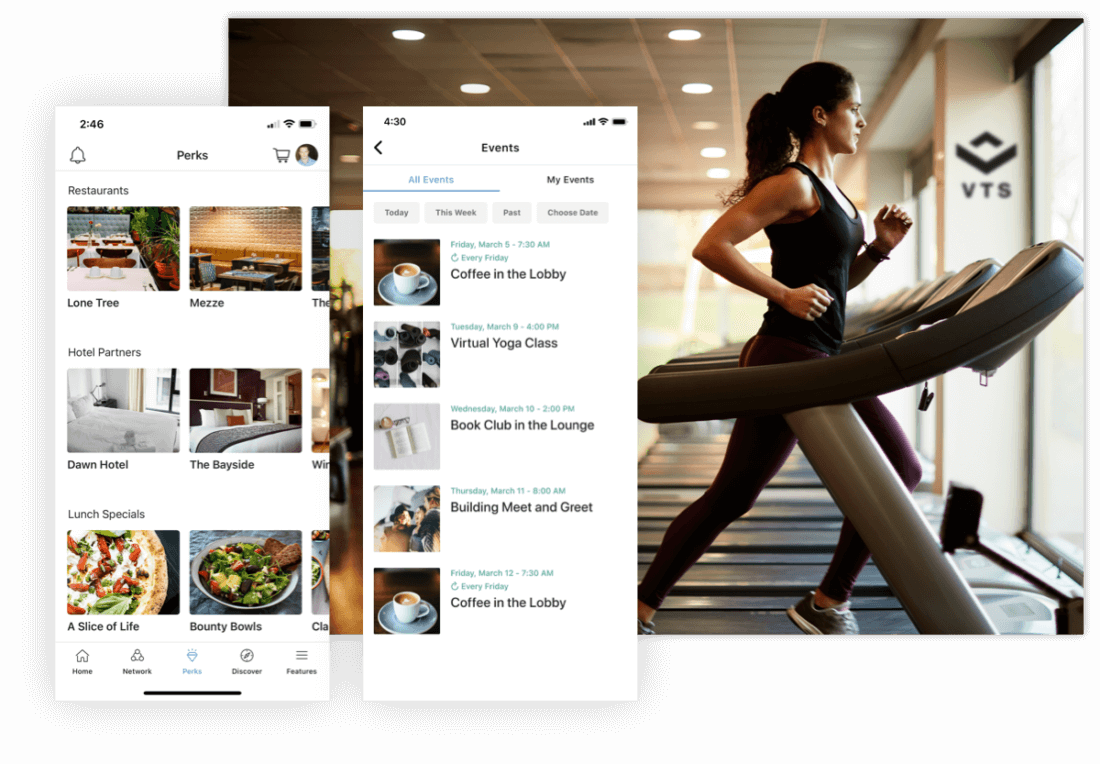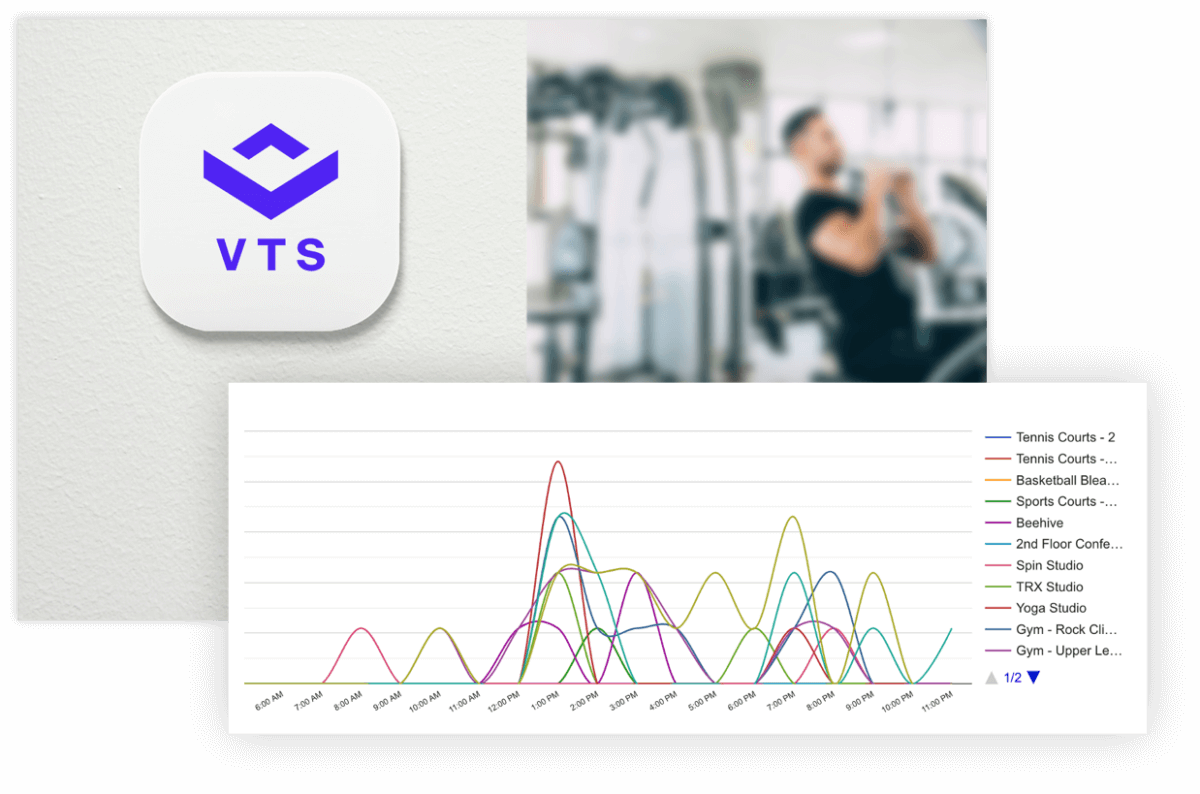 Leverages Building Analytics to Help Owners Make Data-Driven Decisions
Mitigate renewal risk by understanding occupancy trends

Make better capital improvement decisions with real-time space & amenity utilization data

Gain oversight into property performance to improve experience & building efficiency

Get exclusive insight into tenant activity as it happens with patented beacon technology
Discover what the VTS platform can do for you